Goodbye Kisses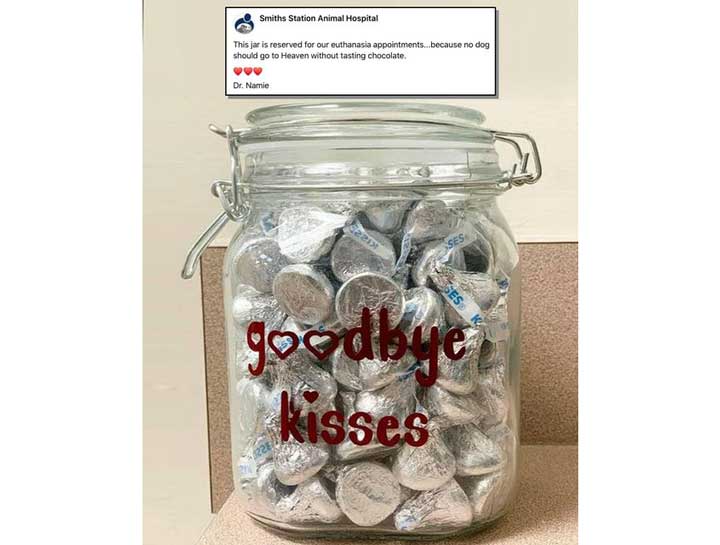 September 20, 2021
Do you follow us on Facebook? If not, you may not know that we have an extra special stash of treats set aside for those beloved pets that are about to journey across the Rainbow Bridge.
We believe that every pet deserves something special when it's time to say goodbye, and for us, it takes the form of goodbye kisses. No pet should go to heaven without tasting chocolate, so we reserve this jar for our euthanasia patients.
When we posted this photo on social media, we never expected the incredible outpouring of stories sharing the special treats that were given to your precious pets in their final moments. We are so moved by the photos and memories shared in the comments of the post. From McDonald's cheeseburgers to banana splits and chocolate cupcakes, we know your pets crossed the Rainbow Bridge with a lifetime of love. We find comfort, and hope you do too, in this community of caring pet lovers.
Nothing compares to the heartbreak of losing a pet, but these final moments are memories that allow us to look back and know we made our pets happy to the very end.