Pooch's Story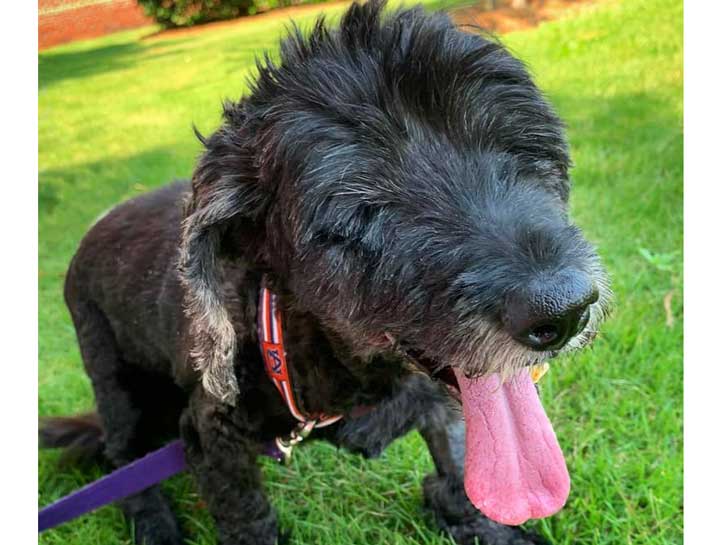 July 1, 2022
Pooch is a friendly, elderly dog who is blind but incredibly gentle and curious. His owners were dealing with a health crisis and needed to stay in the hospital indefinitely. Pooch was staying with a generous neighbor, who was ultimately unable to care for Pooch long-term. A kind team member from Columbus Hospice went to pick up Pooch—and that's where we became part of Pooch's story.
After receiving a call about Pooch, we were happy to get him in to see Dr. Namie right away. We worked in collaboration with Columbus Hospice's Pet Peace of Mind program to make sure Pooch was updated on vaccines, bathed, and boarded. Unfortunately, Pooch had a urinary tract infection that required antibiotics and was in need of surgery to remove several teeth due to old age. We were able to continue working with the Pet Peace of Mind Program to make sure Pooch received all the treatment he needed here at Smiths Station Animal Hospital.
Sadly, Pooch's human father passed away and his human mother was still hospitalized. We were so moved when Tawanna Jamison, a Columbus Hospice volunteer, offered to pick him up and foster Pooch in her home. During this time, Pooch's mom was relocated to a nursing facility where Tawanna and Pooch are able to visit.
It is a blessing to be a part of Pooch's story and to help him stay healthy while his mom is going through a very difficult time. We want to thank Columbus Hospice for their kindness and, of course, Tawanna for her generosity, exceptional care for Pooch, and for ensuring that Pooch's mom is able to see her companion and best friend of 14 years as she recovers.
We are honored to be a part of a special dog's story and to be able to work with Columbus Hospice and their Pet Peace of Mind program.